Available at a fixed monthly cost
Get your quote today
What we offer at a glance
Get an external data protection officer
Audit of your data privacy status quo
GDPR support for small businesses and large corporations
Personal contact person & individual support
Easier communication with authorities
100+ experts from the fields of law, economics & IT
Don't trust us, trust them: Learn more about our prices & services
or call us now: (089) 8967 551 000
Certified by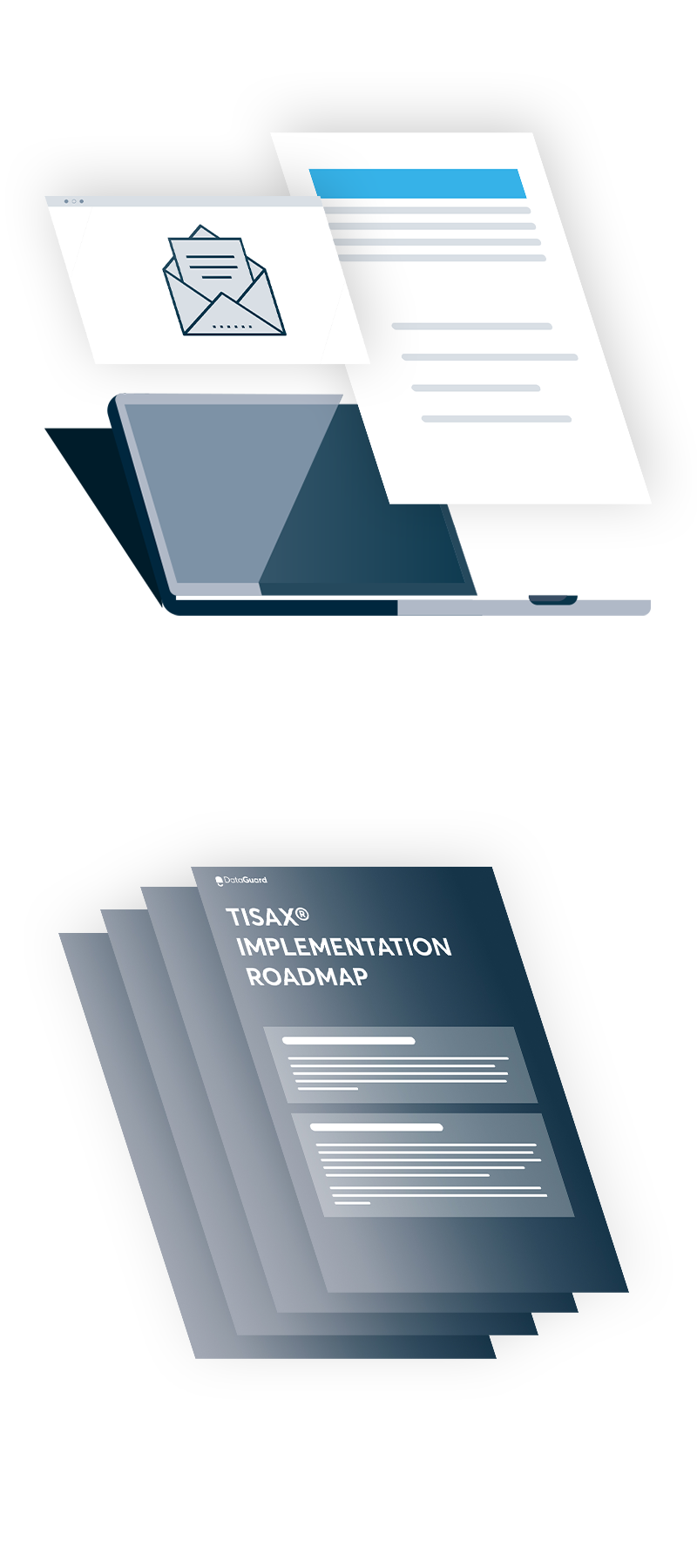 Download our guide
TISAX® Assessment Implementation Roadmap
Many businesses know they need a TISAX® Assessment, but have no idea how to approach it in practice.
Our step-by-step guide can serve as a checklist for ensuring that you approach the TISAX® Assessment in a pragmatic way.
Find out how to organise your team, what the necessary deliverables are for each step, and the estimated timeframe to expect.
Automotive OEMs (Original Equipment Manufacturers) and their suppliers form one of the world's most complex supply chains. In the past, the stringent requirements prevalent in this industry meant that many individual manufacturers conducted audits of their suppliers independently. The Trusted Information Security Assessment Exchange (TISAX®) was developed to prevent multiple audits for companies and drive efficiency in the industry.
Often, companies face pressure from their customers, business partners or investors to pass the TISAX® Assessment.
While the value of passing the assessment is clear, the path to get there is not. Many businesses find that they have no idea where to begin. Our checklist will give you a clear picture of how to prepare for the assessment in practice.
This guide will give you an overview on the following topics:
A breakdown of the steps you need to take before approaching the TISAX® Assessment
What result you should aim for and which objectives you should set for your business
What deliverables to create at each step
Estimated times for each step based on our experience working with other businesses
Download Now
TISAX® is a registered trademark of the ENX Association. DataGuard is not affiliated with the ENX Association. We provide consultation and support for the TISAX® Assessment only. The ENX Association does not take any responsibility for any content shown on DataGuard's website.