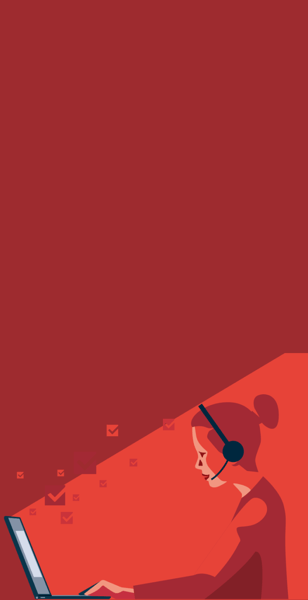 Building customer trust, loyalty and happiness
Designed to build customer trust
Consent and Preference Management to help you capture, retain and grow consent as part of the customer experience
Be transparent about the data you collect to build
CUSTOMER TRUST, LOYALTY AND ALL ROUND HAPPINESS.
Duncan Waugh, Head of Rail IT at First Group
"We implemented the platform and within 6 weeks had captured consent for over 100,000 passengers with a 68% email opt-in rate."
Nick Daniel, Marketing Director at Dogs Trust
"We needed to find a tool that would help us to maintain a relationship with the maximum number of supporters and that could adapt to future regulatory requirements. We can now provide our supporters with the ability to tailor their relationship with us. This new technology helps use increase the trust of our supporters, strengthening our relationships."
---
Join over 1,500 companies who have their compliance firmly under control.
---














Capture, retain and grow consent
Consent Management just got exciting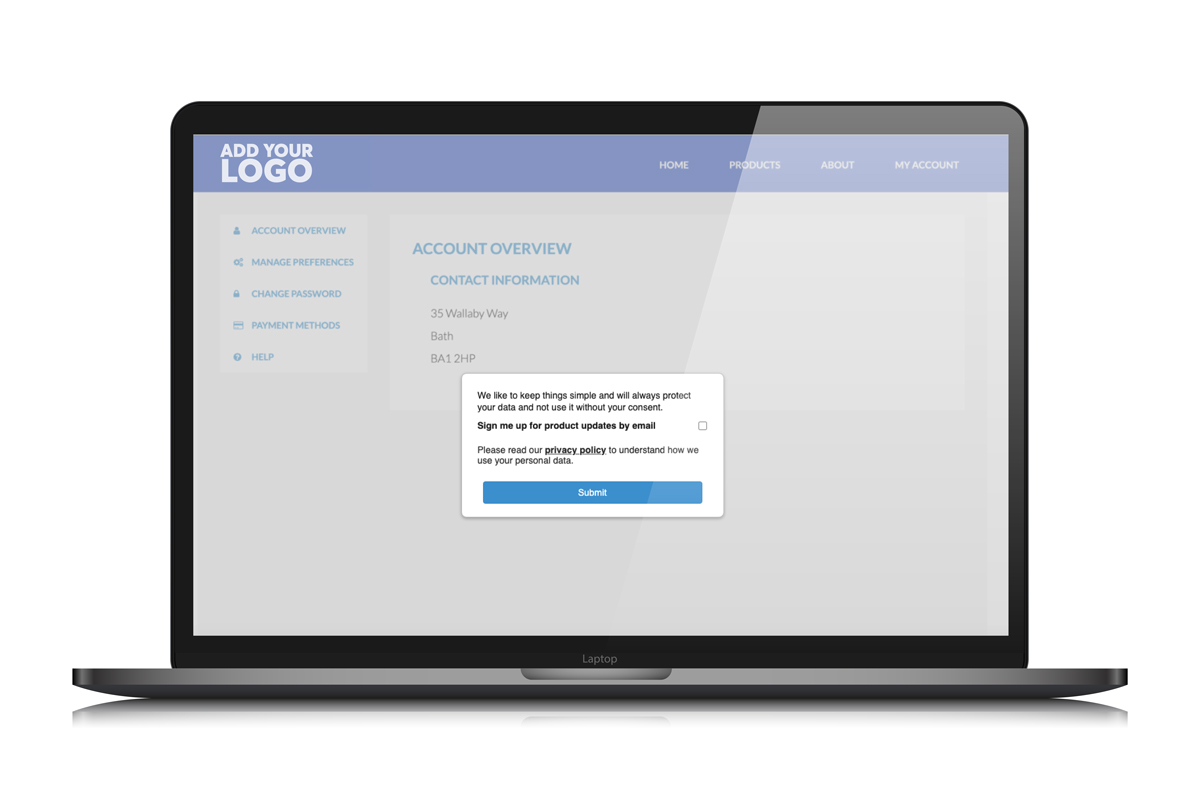 Increase the value
of your data
We make data capture part of the customer experience. Our engage+ feature intelligently targets consent so you only ask for information when you need it.
Grow an accurate and up to date database

Increase engagement and marketing ROI
Boost customer

loyalty
Your customers (just like you) get too many emails and love to unsubscribe. By giving individuals complete control over their data, you'll keep them for longer.
Reduce blanket unsubscribes

Enrich your 1st party data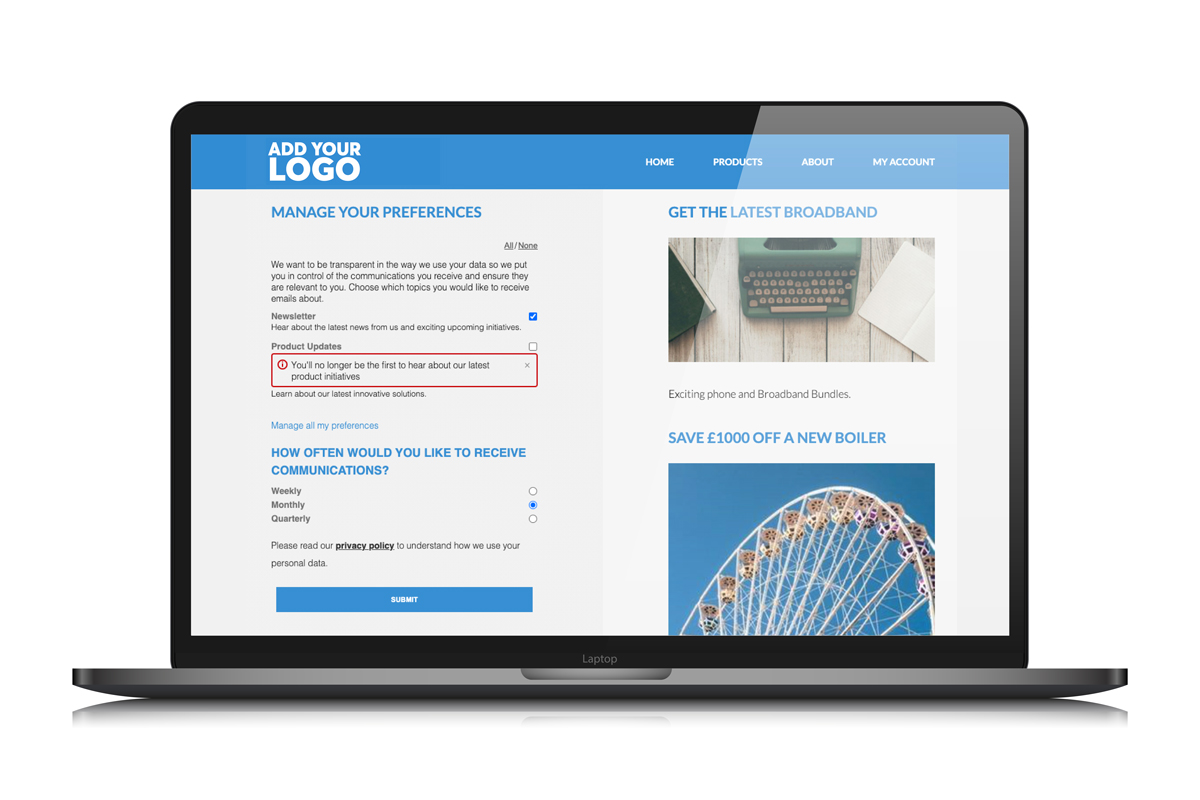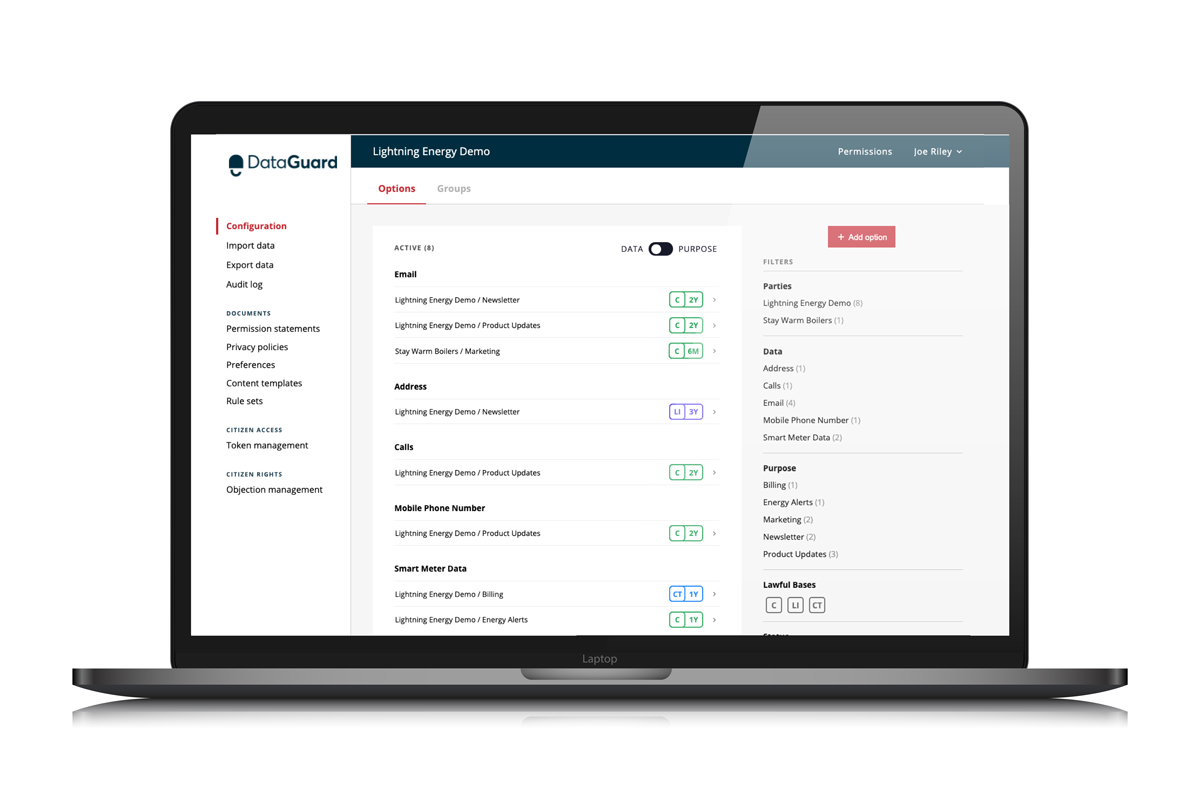 Sleep better
at night
You get a complete consent audit trail for every customer, updated in real-time, wherever they decide to change it. With compliance covered and ethical processes in place, you'll certainly sleep more soundly.
Complete audit trail

Compliant with GDPR, CCPA, LGPD, ePrivacy
Integrate with our flexible API
We connect to your favourite software

Check out our latest resources
We never share data, we do share knowledge
Trust is the foundation of every successful business. Protect the trust towards your organisation long-term – with strong and sustainable compliance processes.