MAKE A DIFFERENCE. BECOME A GUARD.
PRODUCT ENGINEERING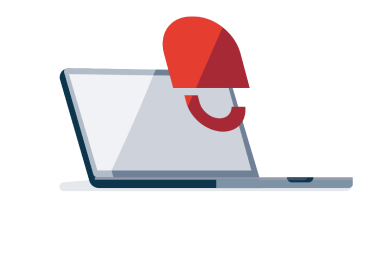 Have you always wanted to work on and further develop a unique and innovative SaaS platform? Then you are the perfect addition to one of our four scrum teams. Join us and utilize your tech enthusiasm in a highly diverse environment with more than 10 different nations.

I work on creating an environment in which people do not only feel engaged and motivated to reach their goals together, but also to grow personally. With DataGuard I have found a company that gives me the freedom and support to really bring this to life.

In my opinion, Tech is a profession that hasn't been that popular among women just until recently. At DataGuard, having women on the product team is something normal and not over-promoted, which I find very healthy. It's not just a corporate marketing tool, as I've seen way too often.

1500
EUROS
TRAINING BUDGET
ON TOP OF YOUR SALARY

20
NATIONALITIES
COMBINING THE BEST OF ALL WORLDS

10
FRIDGES
PACKED WITH DELICIOUS SNACKS & DRINKS

4
OFFICE DOGS
FOR MOTIVATING CUDDLE SESSIONS
PRODUCT ENGINEERING
WHAT TO EXPECT
As a passionate tech evangelist you will leverage your programming and product development skills to make our web-based platform the appealing and intuitive tool that both our clients and privacy experts love to use. To constantly raise the bar in professional software development you will be optimizing existing and building new features for our US-patented SaaS platform - all while keeping our brand identity and company DNA in mind.


By helping us digitize data privacy you will fundamentally contribute to facilitate the way companies all over the world handle personal data - consequently making privacy compliance a no-brainer. Plus: being a part of the most diverse and international team at DataGuard comes along with the perk of having an armada of highly talented and ambitious team players that will gladly help you tackle every challenge that comes your way.