Join over 40,000 DataGuard Academy users
DataGuard Academy is just one of the ways we help businesses to change people, processes and tools to make privacy compliance bulletproof.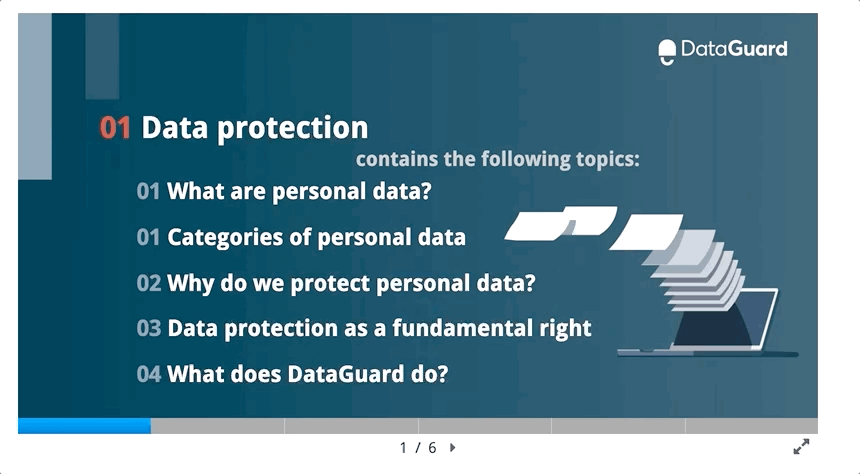 Build a privacy compliant business from within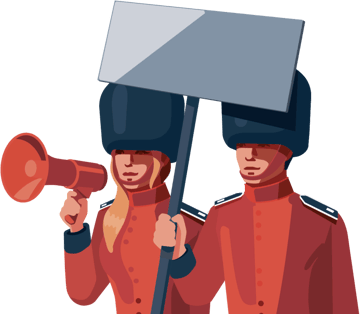 Online and self-paced
Organising data privacy training can be an administrative challenge. Our Academy makes training your entire team effortless. Each employee gets their own login and can access the training at any time. Easily make data privacy training part of your onboarding process with no need to organise in-person training sessions!
Interactive and fun
Data privacy doesn't have a reputation for being the most exciting topic, but luckily our courses make learning about this important subject highly engaging! Your team will learn about data protection law in a jargon-free way, plus interactive elements and quizzes make privacy tangible, showing your team how it applies in their daily life.
Perfect for managers
Managers get an overview of all staff members in their organisation and how they are progressing through courses, seeing who has successfully completed the training at a glance. Plus, each employee gets a certificate if the pass the assessments, which managers can easily collect as part of onboarding or re-training processes.
Preview our course below
Start the course preview by clicking on the slideshow below. When you have completed the chapter, simply click on 'next chapter' to be taken to the next section.