MAKE A DIFFERENCE. BECOME A GUARD.
PEOPLE & ORGANIZATION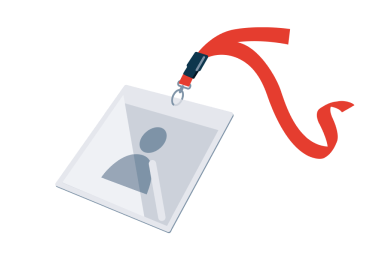 Leverage your strong interpersonal and organizational skills and join our HR or Administration team. Help drive our culture and make DataGuard a place where everyone feels at home.


I gladly come to work every day with a smile on my face. On the one hand, this is due to the diverse and challenging tasks, and on the other hand I deeply appreciate the open and personal exchanges with my wonderful colleagues – not only in the HR team but in the whole organization!

As an HR Intern at DataGuard I had the opportunity to take on my own first projects and responsibilities from day one. This helped me grow and learn a lot. I am really thankful for the trust that my team has in me and for being able to learn from and grow with my colleagues.

1500
EUROS
TRAINING BUDGET
ON TOP OF YOUR SALARY

20
NATIONALITIES
COMBINING THE BEST OF ALL WORLDS

10
FRIDGES
PACKED WITH DELICIOUS SNACKS & DRINKS

4
OFFICE DOGS
FOR MOTIVATING CUDDLE SESSIONS
PEOPLE & ORGANIZATION
WHAT TO EXPECT
In HR and Admin it's not about the years of experience you bring to the table. In these teams it is all about shining with your outgoing and open-minded character; and by seeing and taking opportunities to drive synergies between all teams, consequently making DataGuard one big community. As a trusted confidant to your peers you will use your sophisticated communication skills to enforce our "no assholes" policy and to detect areas of improvement.
With constant growth also comes the challenge to keep the same awesome DataGuard spirit across several locations and offices. Organizing events, meet-ups and coming up with regular perks to keep our Guards motivated in a demanding growth environment is imperative for our success and a crucial task you will be taking on. Your creativity and understanding of our brand and culture will help you master your role, all while having a whole lot of fun.