MAKE A DIFFERENCE. BECOME A GUARD.
FINANCE & OPERATIONS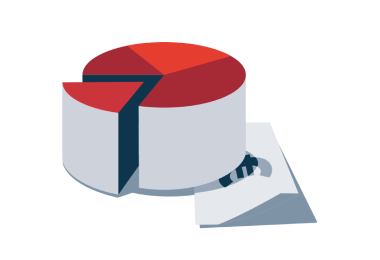 Finance & Operations consist of the Finance, Business Intelligence and IT teams - your perfect playground if you are crazy about infrastructure, statistics or numbers.
DataGuard is the perfect playground for everyone who wants to develop personally and professionally in a dynamic and fast-paced environment. In the BI team we create valuable insights for our colleagues to optimize their processes and help them with their decisions.

My job at DataGuard brings a lot of responsibility but also offers me plenty of room for proactivity, personal development as well as flexible working hours and a perfect work-life-balance.

1500
EUROS
TRAINING BUDGET
ON TOP OF YOUR SALARY

20
NATIONALITIES
COMBINING THE BEST OF ALL WORLDS

10
FRIDGES
PACKED WITH DELICIOUS SNACKS & DRINKS

4
OFFICE DOGS
FOR MOTIVATING CUDDLE SESSIONS
FINANCE & OPERATIONS
WHAT TO EXPECT
Working in Finance, Business Intelligence or IT, you will be building, optimizing and maintaining the fundament on which DataGuard is built. By establishing strong and secure processes in the background, you will play a major role in making us the trusted compliance company that leads by example. With your thoroughness and precision, you will be managing our company's finances, improving our Guards' performance by turning data into useful insights or constantly pushing our IT's security, infrastructure and performance to the next level.
With constant growth also comes the challenge to overview and keep the same high quality groundwork over several international locations. By striving for 0% error rate, overseeing our company's financial assets and training your peers on how to handle current technologies efficiently and sustainably you will tackle this kind of challenges with ease and fun.